About the DDPG Sales Team
Our Client-First Philosophy
There are many qualities and skills that go into being an excellent real estate professional - integrity, in-depth community and market knowledge, marketing savvy, effective negotiation skills and a high-quality professional network, all of which are hallmarks of how we work.
When you decide that you'd like to buy or sell a home in the Mount Pleasant areas, please contact us first!
Keith Cotter
OWNER/ PRIMARY BROKER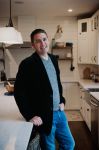 Keith is the Broker/Owner of The Douglas Day Property Group, LLC. He has 16 years of experience in property management, real estate investment, acquisitions, and sales. He oversees all aspects of the company, and sets the pace and direction of where the company is heading.
Keith has the necessary knowledge and experience to properly market, price, and maintain your investment. He is driven to find ways to increase his client's revenue and decrease their expenses.
Kimberly Cotter
CO-OWNER /ASSOCIATE BROKER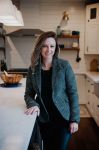 Kim is the Co-Founder and Associate Broker at The Douglas Day Property Group,LLC. She has been a licensed Real Estate Agent since 2001. She holds a Finance/Investments degree from Central Michigan University. From 2002-2008 she coordinated well over 2,000 real estate and investment transactions while working for one of the most successful real estate teams in the state. She is in the top percentile when it comes to working with title insurance, real estate contract law, investments, and closings.